Our Phoenix facility specializes in producing components and assemblies in several key areas. These include close tolerance fabrications and sheet metal assemblies of different alloys using multiple forming and joining techniques.
Please see an overview of the capabilities and certifications of our Radius Aerospace / Phoenix facility.
President Andy Peveto
Director of Business Development Vince Tamburrelli
Main Phone Number (480) 639-1100
Produces close tolerance, complex sheet metal assemblies made from aluminum, titanium and nickel based alloys, using various forming and joining techniques.
6733 W Willis Rd
Chandler, AZ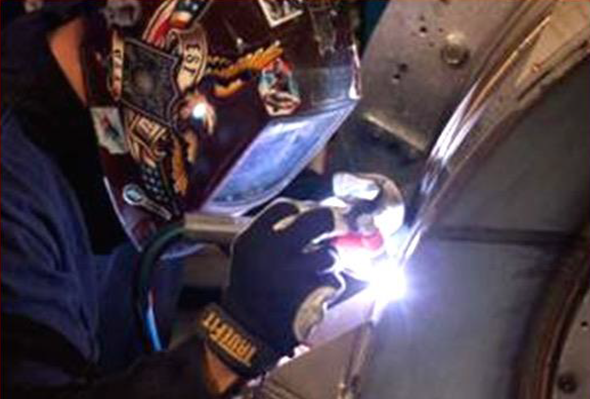 Combustors and Combustion liners Ducting - inlet, exhaust, pneumatic
Welded & Mechanical sheet metal assemblies
Mixers Heat Shields
Transition Pieces Plenums Centerbodies
Turbine Bearing Supports
ECS Vlve Boxes & Assemblies Air Handling Valves
Seals (with & without Honeycomb) Baffles, Flanges, Rings Recouperators
Oil Tanks
APU & Oil Cooler Pans
Welding
Vacuum Brazing
Heat Treat
Non Conventional Machining
Non Destructive Testing
Hydro-Forming
5 Axis Fiber Optic Laser
Semi-automatic and Mechanized TIG, MIG & Tip-TIG Welding
Spot / Seam Resistance Welding
Aerospace Welding Per D17.1 & D17.2
Grotness and Lockform rolling Form rolling up to 60"
Length Expanded Forming
Brake Forming
Clearing Press 200 Tons Cold Expanding
Waterjet CNC cutting 48"x96" CNC Lathe & Mill
24" Vacuum furnace Heat Treating & Brazing, Vacuum cooling and rapid gas fan cool with Argon capability. Heat Treat, stress relieving, hardening, aging, annealing. Abrasive blasting.
To learn more about Radius Aerospace / Phoenix, Arizona, please call Vince Tamburrelli directly at (480) 639-1112 or email sales@radiusaerospace.com