General Manager David Baker
Main Phone Number +44 (0) 1743-454300
UKsales@radiusaerospace.com
The Shrewsbury, England facility is a leading manufacturer of aircraft engine and industrial gas turbine, machined and fabricated casings, machined rings, compressor blades, turbine vanes, combustion liners and complex fabricated assemblies.
The multi-skilled workforce excels in fabrication and forming processes to producing complex aerospace and industrial gas turbine assemblies. Our engine casing, combustion component, and blade manufacturing cells machine and process, cast, forged and fabricated exotic materials, turning them into fully assembled engine build ready components.
In house manufacturing facilities are further complimented by processing capabilities of YAG laser, non-conventional machining, heat treatment and Plasma & HVOF coatings.
A dedicated MRO business units serves both the aerospace & IGT markets with a specialisation in the repair & overhaul of combustion components, Exhausts and fabricated cases.
Sentinel Works,
Whitchurch Road,
Shrewsbury,
SY1 4DP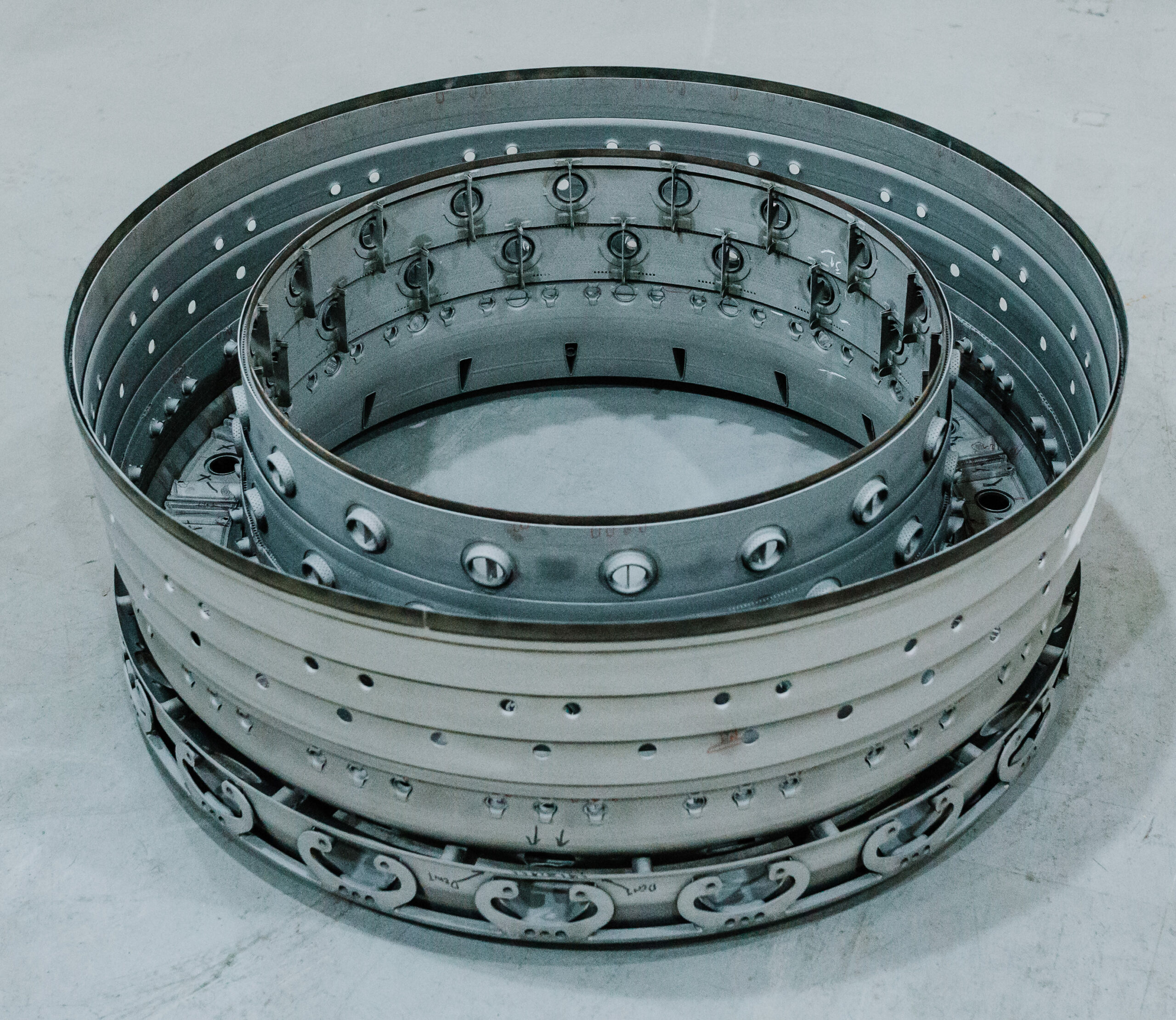 Combustion Cases, Liners & Nozzles
Machined Engine Cases, from cast and forged materials
Fabricated Engine Cases
Firewalls
Noise Attenuators
Machined Rings
Air Bypass Ducts
Turbine Vane Segments and Nozzle Guide Vanes
Complex Fabricated & Machined Assemblies
MRO
AS 9100 Rev D
ISO 9001:2015
ISO 14001:2015
OHSAS 18001:2007
NADCAP
NDT
Heat Treatment
Welding
Non-Conventional Machining - Laser & EDM
Chemical Processing
Coatings
Grinding
Onsite manufacturing
Quality engineering support
Machining - CNC Milling, Turning, Vertical Boring & Grinding, 5-Axis Horizontal Machining & Viper Grinding, Fast Hole Drilling, 4-axis Die Sinking
Forming - Hot & Cold Conventional
Non-Conventional Machining - Laser - 5 Axis YAG & EDM
HVOF & Plasma Spray
Welding - Auto & Manual TIG / Resistance / Seam & Spot
Fabrication - Rolling / Forming / Drill / Rivet / Insert Assembly
Finishing - Blasting / Degrease / Polish / Paint
X-Ray / Automated FPI / CMM / AirFlow / Laboratory
Ni alloys
Ti alloys
Aerospace Steels